The bye- election to replace the impeached Governor Murtala Nyako has been slated for October 11, in accordance with Section 191(2) of the 1999 Constitution.
The Independent National Electoral Commission has issued a time table for the schedule of activities associated with the bye-election.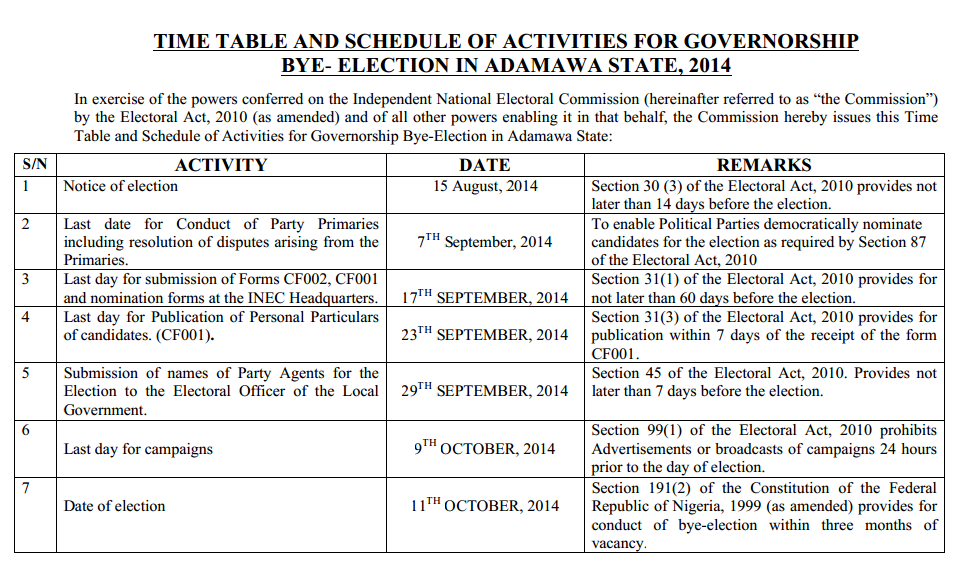 Where the election is unable to produce a winner, a run off is expected to come up seven days after the announcement of the election's results.