Enough is Enough Nigeria will be hosting a youth focused debate in Osun on Sunday, August 3, 2014. The main topics are education and employment/enterprise. This is your opportunity to hear from the candidates and make the best decision for you and your community.
The event takes place at Leisure Spring Hotel, Iwo/Ibadan Expressway at 3pm.
There is free seating.
If you have questions for the candidates email rsvp@eienigeria.org or send an sms to 08076468401.
The debate will be aired live. please be on time.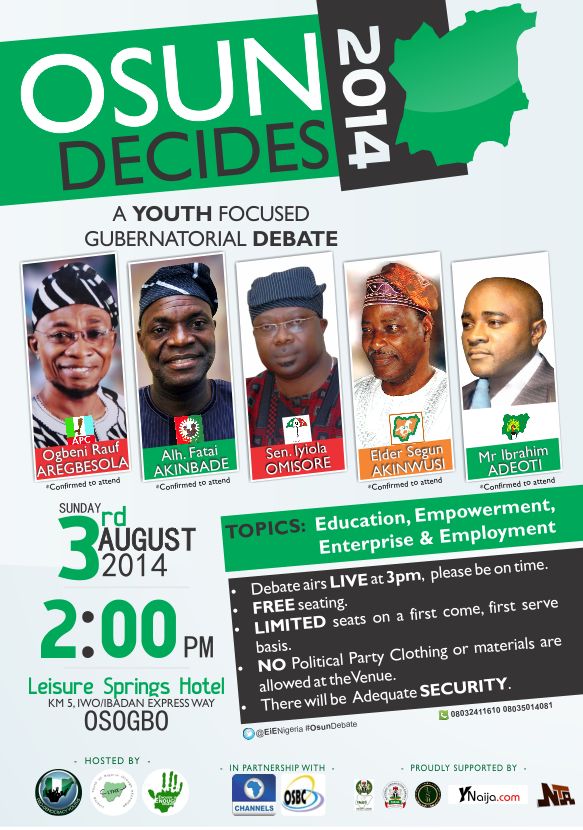 EiE Nigeria is committed to promoting good governance and civic engagement and encourages everyone to Register | Select | Vote | Protect.