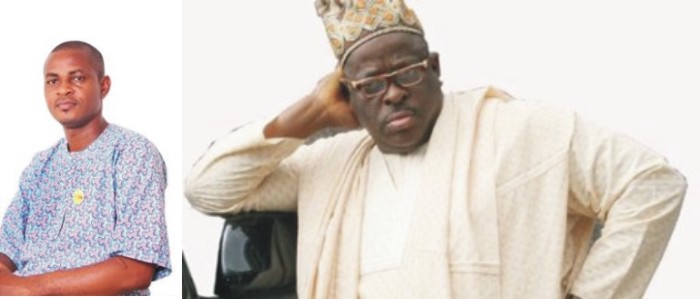 Beyond doubt, Senator Buruji Kashamu appeared at the Magistsrate Court in Isabo, Abeokuta. Based on rumors, over 100 awaiting citizens flooded the court premises, not for interest in the court case, but for the expected Naira rain by the famous money-bag. Immediately the Ogun-East senator stepped into the court room, he was called up as a complainant to open a case against Deji Babington-Ashaye.
Interestingly, the Senator was seeing the defendant for the first time and to his surprise, it was only a 'young man'. In response to the judge's call, the senator said that having now realized that he had been in a legal tussle with a young man, with whom he had no business; he would gladly withdraw the suit.
The case was struck out. And surely, the Naira rains began as the senator stepped out.
Following enquiries from the defence lawyer, Barr. Umoh, the following were revealed:
The person who allegedly made defamatory statements on the Whatsapp platform is different from who was sued

This is most likely as a result of 'beef' on the part of the senator's media aide

Even the aide, on the same chat, used defamatory remarks on another senator of the federal republic.