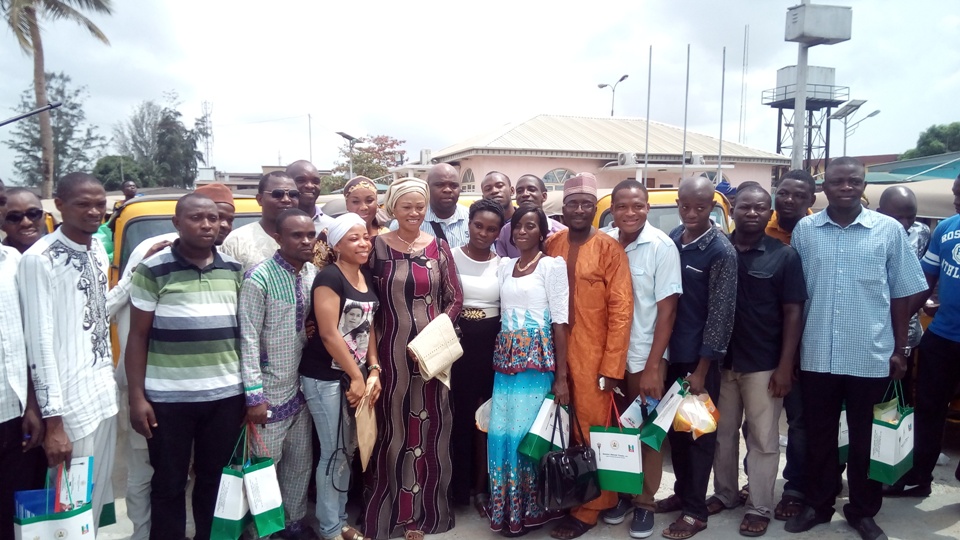 Nigerian citizens in their various constituencies always wonder where the opinions and ideas their legislators' present in the National Assembly originate from when they barely hold meetings with their constituents to discuss relevant issues.
In addition, the electorate have always complained that their elected lawmakers appear in their constituencies to only solicit for votes in the run-up to elections and disappear shortly afterwards, without ever meeting the people during their tenure in office.
Alas! This cannot be said of Senator Oluremi Tinubu who represents Lagos Central Senatorial District in the Senate. She has consistently provided the platform for her constituents to engage with her at the regular town hall meetings which have been a feedback mechanism aimed at promoting transparency and accountability.
The town hall meeting which was the 17th in the series of interactive town hall meetings by the senator since her inauguration, tagged: From Dreams to Reality – A Call to Duty, held on Thursday, 10th March 2016 at the Eko Club in Surulere, Lagos State.
The meeting which had the senator's political party members in attendance would have been a good avenue for active citizens to engage her about the raging NoToSocialMediaBill, the demand for #OpenNASS, among many other topical national issues that directly concern Nigerians.
Disappointingly, besides a representative of EiE-Nigeria at the forum, there was no record of any constituents engaging the senator at the meeting. Out of over 5 million residents in Lagos Central Senatorial District, not a single person demanded a progress report of the senator's various bills sponsored in the 8th National Assembly.
The Office of the Citizen requires citizens to play their part in this democratic process by holding elected officials accountable.
Well, residents of Lagos West Senatorial District have their opportunity to engage Senator Solomon Adeola Yayi when holds his first town hall meeting scheduled to hold on Thursday, March 17, 2016at the BlueRoof, LTV 8, Alausa, Ikeja, Lagos by 10am prompt.
Will you be there?